The super star of the Tamil film industry and Bollywood actor Kamal Haasan on Wednesday said in a press conference that he may leave the country if he fails to get justice over his much awaited and his dream-project film Vishwaroopam.
Speaking in press conference, actor Kamal Haasan apologized for causing inconvenience and wondered why at all there is a controversy regarding the film
Moreover, the Censor Board had cleared Kamal Haasan's Vishwaroopam for the release but the Tamil Nadu government is not satisfied with the release of the film in the state and imposed ban after some protest reports by some Muslim groups, who alleged that Kamal Haasan's Vishwaroopam showed Muslims in bad light.
On the other hand, the Madras High Court had stayed the ban on the film Tuesday.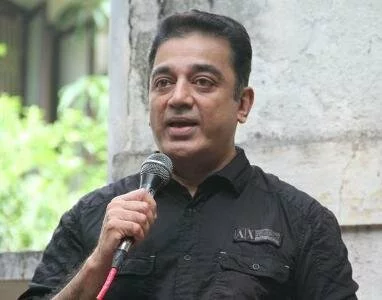 Speaking with media, actor Kamal Haasan said, "Wonder how one movie could rock a nation's unity. I shall wait for the judgment but after ths I will have to seek a secular state for a house. I have pledged all what I have and if the film doesn't release, I will end up suffering a huge loss. Even if I become shelter less, I know there are people who will help me."
Further, Haasan said, "From Kashmir to Kerala, I have a number of homes to call my own. But despite all that, if I am left with no place to stay, then I will have no choice but to leave the country like MF Husain. But nothing can ever change the fact that I am an Indian."
Kamal Haasan said, "My father believed in humanity above all faith and had taught me not to hurt anyone's sentiments. I don't follow any religion, for I too believe in humanity. But I will certainly not let anyone take me for granted."
He added, "I have been a victim of of political conspiracy. I am ready to lose money, property for 'Vishwaroopam'."