The Pakistani Army has always showed their lack of respect over the death of two Indian soldiers along the Line of Control in the Poonch sector earlier this month.
And, it even refused to return the head of the Indian soldier Lance Naik Hemraj with reports claiming that the coward who carried out the brutal act with the prize money.
It is said in reports on Wednesday that who carried this act of killing Indian soldiers Lance Naik Hemraj and Lance Naik Sudhakar Singh was basically planned by ISI and Pakistan army and operational with the full support of Lashkar-e-Toiba (LeT) and Jaish-e-Mohammed (JeM).
Reports said, the RAW, Intelligence Bureau and other Military Intelligence agencies had confirmed the operation lead by ISI.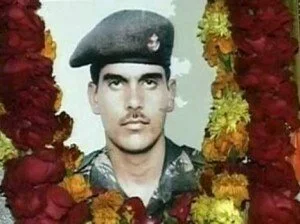 It is said that the operation was led under the leadership of terrorist Subedar Jabbar Khan and it was carried out from PoK's Pakistan Army's unit based in Tattapani.
Further, it is said that the terrorist who beheaded Lance Naik Hemraj was LeT operative Anwar Khan.
Meanwhile, the ISI and the Pakistani army has paid Rs 5 lakh to him. Reports said, "Youth from areas along the LoC are being recruited in large numbers as Army irregulars. They are being imparted training and given Army uniforms and posted on the LoC to carry out operations against India."