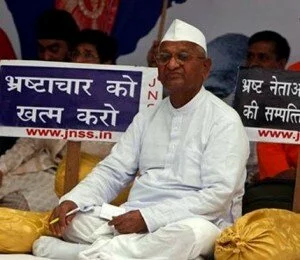 Void outcome is resulted from the Lokpal Bill fiasco that held by PM to meet the party leaders seeking to find solution and took clear stand to evolve a consensus on the Lokpal Bill.
During fiasco, each one had his own suggestions and there is no equivalent argument by any Rajya Sabha party members. One side Trinamool Congress asked the deletion of Lokayukta provision in states, while UPA ally the DMK said it should decide by state it self.
Over CBI deployment, the JD demanded to make it independent, self governing, and BJD wanted to take the Prime Minister in Lokpal.
All were stand on their own views, despite Jayalalithaa-led AIADMK who support Lokpal provision, but not Lokayuktas.
"Whether it's CBI or any other investigation agency, the power to investigate and supervise the whole process should be granted to the Lokpal. If the CBI is investigating a corruption case, then that investigation should come under the Lokpal. There was no consensus on this issue but this is what our stand is," CPM leader Sitaram Yechury said while talking to media.
As like Lok Sabha in the Winter Session last year, once again same situation has left in Rajya Sabha with filling no one response over Lokpal Bill.
One who has been deeply hurt is of the social activist Anna Hazare and his team; those are continuously putting pressure on the govt. to pass out the Bill.
Expressing sadness over the political parties, yet to have no result about a consensus on the Lokpal Bill, Anna Hazare said on Friday, "We've learnt that the the PM's meeting has failed to evolve consensus. On March 25, we'll protest at Jantar Mantar. We will tell the people that the government is not serious about the Lokpal Bill, about fighting corruption. The bill in its present form will not be an effective tool against corruption."
Anna is in Delhi now where he is watching govt.'s each move. He ensured that he will have to fight continuously until the govt. will have not passed an effective Lokpal. Still he is demanding to pass the controversial bill in the first part of ongoing Budget Session which ends on March 30.