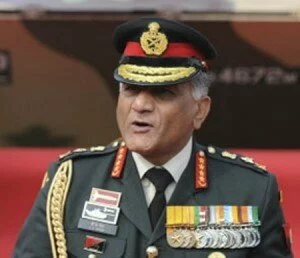 The Army chief general V K Singh who has brought the government in Supreme Court by filling a plea against it for claiming his DOB 1950 instead of 1951 is able to set down the UPA govt. under his strong defensive content as the proof of Legal document of Matriculation certificate.
As per source report, defence secretary Sashikant Sharma advised General to closed the case and offered him acceptance of his date of birth as 10 May,1951 by the govt. if he ready to quit on 31 May,2012 .
Such strange condition has brought because if he does not quit from the post then instead of posting of Eastern Army Commander Lt Gen Bikram Singh as the next army chief, General will be stay in his position as per this his retirement period will be bring forward from 2012.
But all the efforts by govt. put down into the earth while General rejected its strange proposal to drawn the case and filled petition in Supreme Court that will be hearing today. There is no clearance about SC petition filled procedure over V K Singh's issue, it is expected that may be his petition will not hearing because last December his plea regarding his DOB had been rejected by Prime Minister Manmohan Singh and defence minister AK Antony.
It is cleared that General plea will be hear by a bench of three justices today and after hearing the decision will have taken but no information about when hearing will be taken.
However at such time the issue of DOB is at so high point that the people pointed out on national security because under this case there is also much confusion with the records of adjutant general's branch and Army's official branch. One recorded General DOB as 1951 basis and other 1950. And govt. declaration of not informing about General's petition also put fire on the issue's affect.
No doubt what decision the SC will take either in favour of General or not, he must follow it, but if the SC would take decision against General then this would surely affects his position in the Army and his dignity over whole life spent in Army.