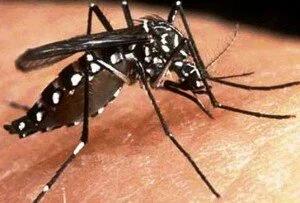 As per Health Organisations records, more than 40% of the world's population is now infected from dengue fever.
From 2008 the numbers of infected people are rapidly increases and around more than 100 countries are endemic with fever.
WHO, the World's Health Organisation said, "Today, severe dengue affects most Asian and Latin American countries and has become a leading cause of hospitalization and death among children in these regions."
As per measures 5, 00 000 people amongst them several are children are require hospitalization each year and 2.5% die because of dengue.
Americas, south-east Asia and Western Pacific are the most affected areas where number of dengue cases enhances by 2.2 million in 2010 as compared to 1.2 million cases in 2008 and only Americas alone had 1.6 million cases in 2010 out of which 49,000 cases of severe dengue.
However the treatment of dengue that is spread by a mosquito-borne virus neither is nor specified and no medicine for dengue has been approved but self prevention and proper care by doctors and nurses experienced with the effects and progression of the disease can save lives of people.