Get Ready to hand on ASUS's own built in stylish the newest 7-inch tablet, MeMo Pad, following the successful launch of the Google Nexus 7.
In the MeMo Pad website, specially launched by ASUS for details all of the specs and other features revealed that the device packs with a 7-inch touch screen display with 1,024 x 600-pixel resolution, little low than the Nexus 7 and Amazon Kindle Fire HD.
Asus Memo Pad has modest hardware, better camera specs, and is powered by a single-core 1GHz processor-manufactured by VIA and run on Android Jelly Bean OS straight out of the box with 16Wh battery that is claimed to provide up to 7 hours of uptime
It has been said that Asus is going to add 5GB of ASUS Webstorage space to overwhelm with storage of apps and other files, and also preloaded apps such as SuperNOte Lite, ASUS Launcher and ASUS Sync.
Rumor is that Asus will offer MeMo Pad in two variant- 8GB or 16GB- with a microSD card slot for expanding the storage models.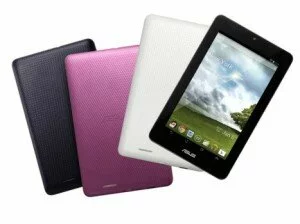 However, still Asus MeMo Pad unveiled in Singapore at S$249 price tag, below the Asus Google Nexus 7, which starts S$349 for the 16GB model, while there is no 3G option for the MeMO Pad.