Goa is such a nice place to roam around that everyone wants to enjoy holidays there. But, Bollywood actress Bipasha Basu has gone a step ahead and is planning to buy a home in Goa.
Bips, presently promoting Suparn Verma's Aatma, while talking to media, said, she loves to take small breaks as and when she can take time off.
Bipasha said, "I don't get much time off but whenever I do, I take a small break and run to Goa. I go there a lot. And now I am even looking to buy a house there as I go to Goa so often."
Further, the actress said that apart from taking sunbath at her new home, even a fitness studio there could be in the offing.
She said, "If I have a house in Goa, all my travelling issues will be sorted."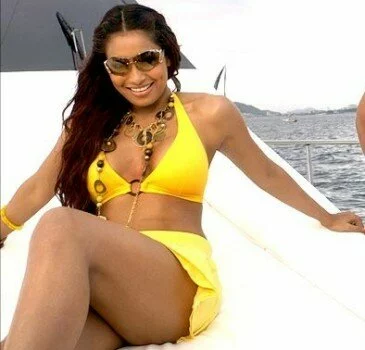 Soon after the promotion of her film "Aatma", the actress will start her next project with Vikram Bhatt.
Talking to media about her co-star in Aatma Nawazuddin Siddiqui, she said, "I am not a method actress but Nawaz is really fabulous at it."