In yet CBI action over DSP murder case in UP, a 10-member team is likely to leave for Pratapgarh district, the home town of senior police officer Zia-ul-Haq, who was shot dead on Saturday evening in Kunda, constituency of SP leader, Raja Bhaiya known for his wrong doing.
As part of investigation, CBI could ask for a second autopsy if dissatisfaction over the first report details, source said.
In first post mortem report, there were serious injuries on Slain DSP head had detailed including fracture of several ribs and a bullet shot in his chest. However police officer's wife is not fully satisfied with the first report, alleged to influence the investigation by Raja Bhaiya, source added.
Slain DSP widow Parveen Azad complained that controversial UP MLA Raghuraj Pratap Singh alias Raja Bhaiya killed her husband in a planned manner, following that the minister was booked by CBI under charges of murder and may face arrest.
UP Chief Minister Akhilesh Yadav who recently visit victim's village, meet his family and wife assured to accept their demand has put in amid tough situation as Haq's widow now demanded to give government jobs to eight relatives of her family.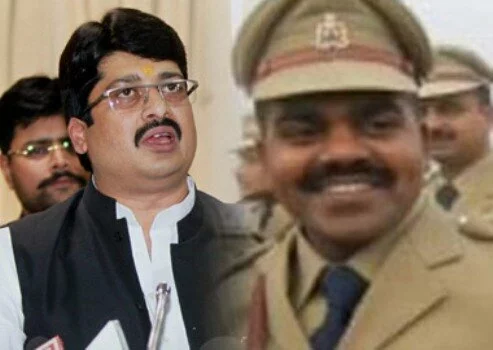 Political pressure had also raised on Akhilesh's government because of Raja Bhaiya as a part of it which forced notorious Raja Bhaiya to resign, following murder charges by police.
Meanwhile, investigation are being started by CBI for criminal conspiracy on the basis of FIRs filed by the state police and the agency would take up the custody of two accused Rajeev Singh and Sanjay Singh alias Guddu Singh- close aide of Raja Bhaiya.