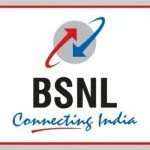 Good news for BSNL customers, now they can make video and audio calls via their landline across the world just Rs. 150 of monthly charge of VCO service offered by BSNL.
BSNL, the Indian State-run telecommunication company, joint partnership with SiS Infosystems, has launched high quality video calling telephones services via Internet Protocol (IP), establishing public Video Call Offices with replace of many PCOs.
Terming as Voice and Video Over Internet Protocol service, BSNL users, for local calls within country, will have to pay just 40 paise per minute for the audio and Rs 2 per minute for the video calls, while for the international to the US, it will cost Rs. 1.20 per minute on landline and Rs. 7.20 on mobile.
With its strategy to maximum revenue, the company also is seeking major operations to make smooth possible internationals calls at cheap rates, collaborating with leading international companies.
"It will bridge the gap between urban and rural India. This will be a platform for growth as this network can be used for purposes like job interview, tele-medicine, tele-education and host of other services," Advisor to Prime Minister Sam Pitroda told reporters.