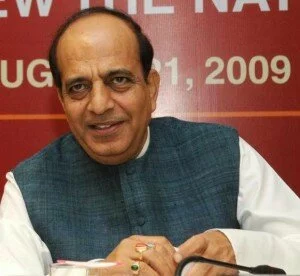 Finally Dinesh Trivedi took a decision to resign as Railway Minister on Sunday after Trinamool Congress chief and West Bengal Chief Minister Mamata Banerjee went to Delhi in the evening to address a meeting.
"I spoke to Mamata to get her confirmation and she said that I should step down, it was the party's decision. I must thank the TMC, Mamata, the entire cabinet and the captain Manmohan Singh," Trivedi said on Sunday while speaking to Mamata.
Suddenly Mamata left for Delhi to chair a meeting in which her parliamentary party leaders came, was a move to put pressure on the government to act upon her wrath of leaving out Trivedi from Parliament to schedule wrong Rail Budget 2012 as fares hike.
As per source said, during her earlier meeting at Delhi, her main motive to meet with Prime Minister and Finance Minister was to pressure them into asking Trivedi to leave before the parliamentary discussions on the Rail Budget tentatively scheduled for Tuesday.
The Prime Minister said to reply to debate on the Motion of Thanks to the President's Address in the Lok Sabha on Monday while she asked the government to take Mukul Roy the Minister of state of Shipping as the Railway Minister.
It seems that Mr. Singh is not interested to set Mukul Roy as the Railway Minister, but due to huge pressure from 19 MPs, he should take any decision in favour of party.
From last four days, a parliamentary drama over Trivedi resignation was going on that finally ended with his quitting decision that made him a "Hero" however no time period had been fixed for his reply. But his sudden decision has given another chance to the Opposition to attack on defeated UPA government.
Now Monday will be the toughest day for UPA as Parliament debate for the first time after the Union Budget in which all amendments on the National Counter Terrorism Centre (NCTC) mentioned in President Pratibha Patil's speech will be discussed along with announcement of Trivedi exit from Cabinet.