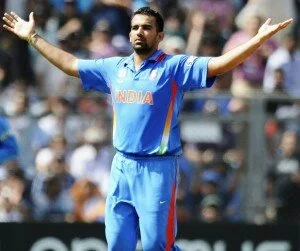 As per the latest cricket updates, the captain of the Sri Lankan team Mahela Jayawardene has won the toss and elected to bat against India in the second one-day international of the tri-series at the WACA in Perth on Wednesday.
The latest cricket scoreboard says, Sri Lanka has lost their first wicket in the form of WU Tharanga with just 12 runs on the board. Zaheer Khan took the wicket of WU Tharanga with 4 individual score.
So the good news is that opener V Sehwag is playing in today's match but his partner Gautam Gambhir is left out for the match, while Rahul Sharma is injured.
Fast bowler Zahher Khan is also playing in final 11 today and his addition in the team will further strength the team India. Read more