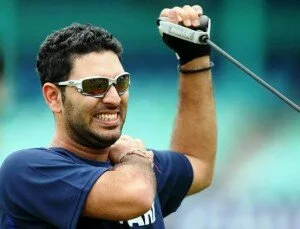 Yuvraj Singh, the Indian batsman, may not perform in the international cricket for further nine months due to his lungs treatment that is running in US.
His non existence in the next month's ODI tri-series in Australia will be resulted of not being as a part of the Asia Cup and the IPL that starts from 4 April. Last year Yuvi performed as a captain of the Pune Warriors.
As per source report Yuvi is suffering from non-malignant tumour situated between the lungs and the heart.
It will be very difficult for doctors in operating it. More than 4 months would required for his fully treatment. Read more