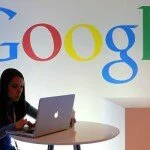 As per latest reports, Google is likely to be under a threat s the Competition Commission of India (CCI), an antitrust regulator has issued a probe against Google Inc over alleged breaking of Indian competition rules.
On basis of Indian consumer advocacy group complaint, this action has been taken over the US Internet search giant over anti-competitive practices, R.P.N. Singh, minister of state for corporate affairs told reporters.
Talking to media persons, Google confirmed that US search giant is cooperating with the antitrust regulator, she added, "We're confident that our products are compliant with competition law in India."
Google Inc practices are being investigating by many authorities, not only Indian, but even Argentinian authorities, South Korea's trade commission were also looked a probe over Google business competitive products.
Source said, the CCI can issue a maximum fine of up to 10 percent of the company's turnover or three-times its net profit.