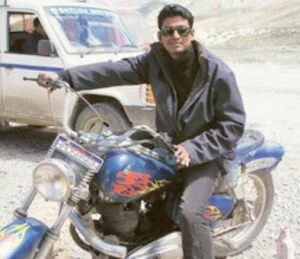 In an unexpected turn, after the several rounds of talks, hopes for release of IAS officer Alex Paul Menon who was abducted on April 21, brought strong as on behalf Maoists, mediators gave their acceptance to secure the safe release of Sukma District Collector Alex Paul Menon within 48 hours.
Promising the Chhattisgarh government to release of Menon on or before May 2, B D Sharma and G Hargopal, Moaist's mediators signed an agreement with the state government on setting up a committee to review all cases periodically to expedite disposal of maximum cases, including those of Maoists, against whom a probe or prosecution is pending.
Sources said, passing an hour after Menon's release, proceeding of committee will started and reviewing result would be send to the state government. However, during that, priority for reviewing cases would be given to those linked with tribals of Bastar and surrounding areas.
Talking to reporters, Chhattisgarh Chief Minister Raman Singh said, "This is the result of hard work of all the four mediators."
"Today's agreement is a historic step towards peace and development in future", he added further, "we are waiting for the safe return of the Collector in the next 48 hours".