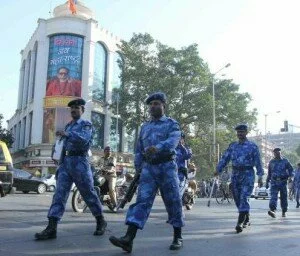 As per the latest news, polling for 10 municipal corporations allover the Maharashtra state, including Mumbai, has been started peacefully today morning under a tight security.
Meanwhile, the polling will be very special for 1,244 candidates, as it will decide their future in the state today.
The elections are taking place in Thane, Pimpri-Chinchwad, Solapur, Ulhasnagar, Pune, Nashik, Akola, Amravati, Nagpur and Mumbai Municipal Corporation, where a triple contest will be on between the Congress-NCP combine, Shiv Sena-BJP-RPI association and the Raj Thackeray-led MNS.
Further, around 2.02 crore voters will today vote for 10 civic bodies in the state. In total of 227-seat Mumbai Corporation, the polling is a severely tough job.
It is going to be hard for Congress-NCP join which plans to depose the Sena-BJP join, at the wheel of civic affairs for the last 16 years.
In the meantime, polling was delayed today in a booth in Nagpur after getting some complaints of EVM malfunction.
In Mumbai, the state police have all set with security measures to make sure proper voting in the city. It is said in reports that more than 2,375 police officers and 20,000 policemen have been deployed at polling booths allover the polling booths in the state today.
In addition, around 2,000 home guards as well as personnel of the State Reserve Police Force and Rapid Action Force have been deployed at strategic locations.