Digging into a biggest do and die situation, the UPA sought much support of Mulayam Singh Yadav's Samajwadi Party after DMK pulled out.
SP has 22 MPs seats , enough for UPA to rule in the upcoming Lok Sabha Election 2014, but roadblock is of Union Minister Beni Prasad Verma who aired a Terror link remark  against SP chief bowed in controversy.
Backing with BJP's Sushma Swaraj, Mr. Yadav demanded the resignation of Mr. Verma in Lok Sabha, for allegedly making derogatory comments about him.
Sushma Swaraj said that the minister who made these statements against country's respected leader must resign, as per reports.
Toughest for UPA who tried to convince SP for that Congress chief Sonia Gandhi talked with Mr. Mulayam asked to resolve the matter with leaving the demand of Beni's resign.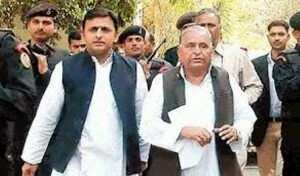 After being summoned by Prime Minister Manmohan Singh, Mr. Verma denied saying anything against SP chief of taking commissions for supporting the Congress-led UPA government and he had terrorist links.
"If my actions have hurt any one, then I express regret," Mr. Verma said, source said.
But this is not enough for SP chief who refused to resolve the issue till Beni Prasad not apology inside Parliament as well. However, SP's Parliamentary board meeting is to be held this morning to take a decision over the matter.