Amid Sri Lankan Tamils clamor, the UPA government has directed an all- party meeting to make final call on the draft of a resolution that to be move Parliament to pass.
Placating its ally DMK, the govt assured to move amendments to the UN resolution against Sri Lanka at Geneva on human right violation of Tamils.
DMK that wants India to support UN to accuse Sri Lanka of "genocide" against Sri Lanka's ethnic Tamils and also demand an international inquiry, which both is likely to accept by govt. But BJP opposed it said it to interference in Sri Lanka's internal affairs.
DMK slammed the US-sponsored resolution at the UNHRC on Sri Lanka to remove many of the harsh observations. DMK call it as "biased and politicized".
Source said, P. Chidambaram confirmed that India intends to move amendments to the US resolution at the UNHRC for the Liberation Tigers of Tamil Eelam (LTTE).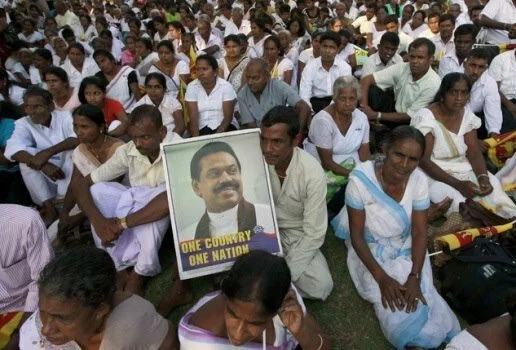 Denying India's part in dilution of the draft UNHRC resolution, the minister added, India's position was that the UNHRC should adopt a strong resolution to send a "resolute message" to Sri Lanka to accept an independent and credible investigation into charges of "war crimes".