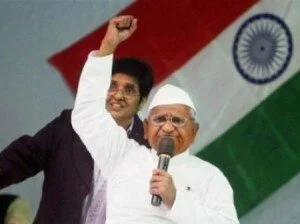 In Rajya Sabha, the govt. has refused the opposition's demand of immediate resumption of a debate on Lokpal Bill, forwarding it to the first part of the Budget Session of Parliament by March 30.
This decision came after the Opposition Leader Arun Jaitley gave a suspension letter of the Question Hour to resume debate on the Bill.
Responding to the notice on Wednesday, the government said that the Lokpal and the Lokayukta Bills topped the agenda during the first half of the Budget session that ends on March 30.
The main reason for this is not to forwarding the piracy, that's why it would be much critical for govt. to study the amendments on the Bill in the first part due to financial business.
During first part of session, the topped business would be discussed like Motion of Thanks to the President's Address and passing of General and Rail Budget. After that the turn of Lokpal Bill will come for discussion.
Over Jaitley cited Rule 257 to state "The debate cannot be indefinitely abandoned", disagreed parliamentary affairs minister P K Bansal said, "The government has studied the 187 amendments moved by both Opposition and allies in UPA-II since debate on the Bill was adjourned after the House was adjourned sine die on December 27."
UPA and Opposition members are the dog –cats of the Parliament, but Bansal's question to Jaitely whether they ready for consultation talks with UPA govt. because more consultations are necessary to conclude the bills, put them into difficult situation.