In a major row over heir-apparent in the DMK family, unidentified mob threw stones at actress and party leader Khushboo on Thursday, following her remark on elevation of M.K. Stalin, party chief M. Karunanidhi's son.
'Kushboo is anti-DMK, anti-Stalin' such slogans spread by Stalin's supporters against Khushboo.
Khushboo escaped unhurt when stones and footwear threw at her while she was on her way to the Trichy airport, returning after attending a wedding of DMK Rajya Sabha MP Tiruchi N Siva's daughter, police said.
Kushboo was attacked by some persons at wedding function as footwear was flung at her. At that time, unidentified people were vadalised Khushboo's house, pelting stones, but none was injured, police reports further added.
Talking to media, Khushoo said, "I am in panic now since I got a telephonic message from my family that my house in Chennai has been attacked. I am worried about my children."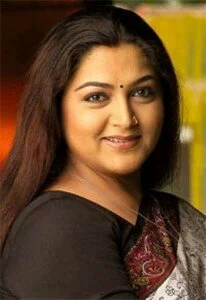 The actress hits as wrath campaigner of Stalin loyalists after she interviewed to a Tamil magazine reportedly commenting over Mr. Stalin's elevation, said that succession decision is still to be taken.
"People have misunderstood and misinterpreted my version in the Tamil Magazine. I have not made any wrong statement about Stalin or the decorum of the party. I am loyal to the party and obey what the leaders say," she told reporters.
Earlier, Karunanidhi publicly acknowledged Stalin as of his heir-apparent, succeeding him by his younger son from which his elder son Union Minister M.K. Alagiri unhappy.