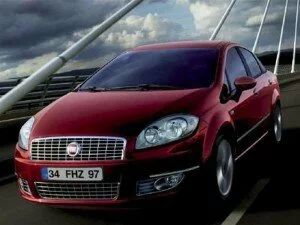 As per the latest Technology sector news, Fiat, the Italian automaker company, has launched its new versions of sedan Linea and hatchback Punto priced between Rs 4.81 lakh to Rs 6.71 lakh and Rs 6.83 lakh to Rs 9.18 lakh respectively (ex-showroom Delhi).
While Bajaj's RE60 has launched in the market on Tuesday, Fiat's Linea and Punto has also jumped into the automaker market on same day. However Linea and Punto, both cars are made on basis of customer comfort and high technology.
The variants on which these are available are petrol and diesel. The new variants are featuring with sport extended wheel-base, rain-sensing wipers and an improved air-conditioning and also automatic headlights.
Launching the new variants, the president and chief executive of Fiat India Automobiles, Rajeev Kapoor told, "The new versions incorporate customer feedback, as well as, enhancement of up gradation in comfort and technology."
Covering the whole market, the company has planned to set up 22 stand-alone car showrooms Fiat Caffe' with having same dealer of Tata Motors' in the next year. A joint venture (JV) agreement has signed by both companies under which both are sharing marketing and service assets.
Informing its plan, Kapoor said, "We will go ahead and open 22 of standalone showroom in the coming year. This is done as some of our existing showrooms that we share with Tata Motors' are out of space."
"Some of these showrooms may also have workshops, as even the existing workshop capacity for both Tata and a Fiat car is full. The showrooms will cater to Fiat cars," he added.
Beside this another plan of the company is to launch a B-segment hatchback car that is for the Indian market and having specific features to suite the Indian conditions. Measure that the B-segment hatchback car may be compete Baja RE60. However, the company has not give any detail about the time frame when the car would be launched and not about price range.
However, he did not divulge any details about the time frame in which the car would be launched or its price range. "We are looking at launching a sub-Punto car in the Indian market which would have India specific features from our international range," Kapoor said.