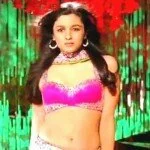 According to latest Bollywood buzz, a criminal case has been registered against filmmaker Karan Johar and producer Gauri Khan others for allegedly hurting the religious feelings of people.
It is said that the film 'Student Of The Year' has a song which refers Radha as "sexy".
The Mumbai police have registered a compliant compliance with a magisterial court's order. 'Shrivision Social Empowerment and Welfare Association', an NGO, has approached the court with a private complaint in October saying that the song in the film refers to the mythological figure Radha as "sexy".
An official from the NGO said, in October, the magistrate ordered registration of FIR.
Superintendent of Police O P Tripathi said, "FIR was lodged last night under section 295 (A) (hurting religious sentiments) of Indian Penal Code."
The FIR was lodged against director Karan Johar, producer Gauri Khan, actor Shahrukh Khan's wife , Dharma Productions House, Sony Music, lyricist Anveta Dutta, composers Vishal-Shekhar, singers Shreya Ghoshal and Udit Narayan, and the actors Alia Bhatt, Sidharth Malhotra and Varun Dhawan, the SP said.