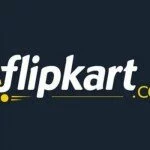 The major FDI, E-commerce investors Flipkart and Bharti Walmart are under the charge of irregulating voilation act and for that a special investigation has been asked by the Enforcement Directorate.
Among the companies which are violating the Foreign Direct Investment (FDI) policy in retail market, the RBI has taken to Bharti Wal-Mart/Cedar Support Services Ltd and Flipkart Online Services, respectively.
And matter has been referred to the Directorate of Enforcement for further investigations, Commerce and Industry Minister Anand Sharma said in Lok Sabha, source said.
It further added that under the FDI regulations, the e-commerce companies have trading permit for with B2C companies and with a group company their invetsing part does not exceed 25% of its total turnover.
However, charges are that the US retailer Wal-Mart has made B2B transactions with foreign investment and had invested USD 100 million in an arm of Bharti Ventures.
All the voilation of FDI policy are set under the penal provision of the Foreign Exchange Management Act, 1999. And the decision over Flipkart matter has came after investigation.