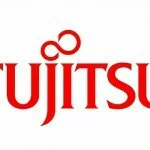 As per latest technology sector news, the world's 3rd largest IT services company, Fujitsu has recently announced that the company aims to post double-digit revenue hike in India in 2012.
While talking to media, Fujitsu India MD Mark Wilson said, "On a global level, our revenues were flat but revenues from India grew 73 per cent. This year also, we expect to continue the momentum and clock high double digit growth."
He further said that the company is stimulating the mobile portfolio as well as launch new products and will provide the best mobility and productivity solutions to their customers.
However, the company ahs not released the revenue report to media. Meanwhile, Fujitsu has launched two new ultrabooks, Lifebook UH572 [price Rs 65,000] and Lifebook U772 [price Rs 75,000] and refreshed portfolio of laptops.
The Japan-based IT service company had revenues of $55 billion as of March 31, 2011.
The main clients of the company in India include Apollo hospitals, L&T Construction, Bennett and Coleman, Hindustan Times and some of the IITs.