The so called King of Ghazals in the country and late ghazal singer Jagjit Singh tops the most popular list as the singer is the highest searched ghazal singers online.
As per the figures released by Google Search Trends, ghazal singer Jagjit Singh tops the list of popular singers in this genre.
Meanwhile, the giant search engine, Google is also remembering him on his 72nd birthday. Jagjit Singh's 72nd Birthday falls on February 8.
Figures said that Jagjit Singh is mostly searched in Ludhiana, Bhopal and Indore with queries related to his life and ghazals. Pankaj Udhas follows Jagjit Singh in his online popularity in the country, and then comes Ghulam Ali worldwide.
If talked about internationally, the Indian subcontinent searches the highest for Jagjit Singh, followed by Pakistan, Bangladesh and United Arab Emirates.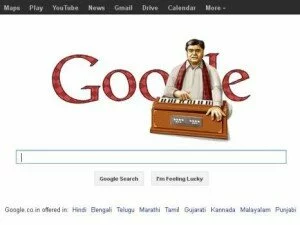 The Google Search Trends states that the top five ghazal singers around the world are: Jagjit Singh, Ghulam Ali, Mehdi Hassan, Pankaj Udhas and Talat Aziz.
Jagjit Singh died in Mumbai on 10 October 2011 due to a massive cerebral haemorrhage.
Notables by Jagjit Singh:
Koi Yeh Kaise Bataye, Too Nahin To Zindagi Mein Aur Kya Reha Jayega, Yun Zindagi Ki Raah Mein, Jhuki Jhuki Si Nazar, Tum Itna Jo Muskura Rahe Ho, Pyar Mujh Se Jo Kiya Tumne, Yeh Tera Ghar Yeh Mera Ghar, Tum Ko Dekha To Yeh Khayal Aaya, Yeh Bata De Mujhe Zindagi.
RIP, Jagjit Singh.