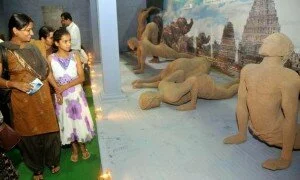 The AYUSH, naturopathy, Indian medicine (RGUHS) is going to add paramedical diploma and certificate courses as a separate directorate of AYUSH.
To show confidence in the effectiveness of AYUSH, Guide to Healthcare Schools
has a list of accredited institutions offering alternative medicine, naturopathic medicine included.
AYUSH will help to address all the increasing cases regarding diabetes and HIV in the long term. By following Yoga and Naturopathy, two important therapies that can prevent and cure physical and psychosomatic ailments, person can be a healthy and free of ailments.
Being made this possible, the govt. is encouraged to promote yoga and naturopathy and other ISM practices in the rural areas through these systems. Along with this govt. also promise for allocation of 10 per cent of the State health budget towards the development of Indian Systems of Medicine.
State Department of AYUSH organized the International conference on Yoga and Naturopathy where an international working group and a State-level council were presented.
In association with seven other organizations, Department of AYUSH has endorsed several key resolutions that adopted by the govt.
Addressing the conference, Medical Education Minister S.A. Ramadas said, "The Government will go all out to promote AYUSH globally. We sought to Union Govt.'s help for this."
Meanwhile Govt. is interested in making investment for AYUSH project in association with various AYUSH institutes. And for this Govt. has clearly announced that the international working group will now under the AYUSH to promote Indian medicine globally.
Beside this, Govt. will also allocate funds for setting up research and training facility for AYUSH to promote yoga and ISM practices under villages.
It is expected that govt. will implement very soon the AYUSH Gram panchayat project in D.B. Guppe tribal village near Mysore.