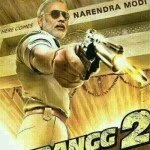 This is the third time when Narendra Modi has been won the state assembly elections in Gujarat. According to latest news, the Bharatiya Janata Party [BJP] is leading/won around 123 seats in the state out of 182 state assembly seats in Gujarat.
Meanwhile, the Congress party is only satisfied with 53 seats in Gujarat.
Keshubhai Patel of Gujarat Parivartan Party (GPP) is named winner/leading at only two seats and other are leading in four seats.
Earlier in 2007, the BJP in Gujarat had won 117 seats.
Talking to media, BJP Spokesperson Ravi Shankar Prasad said, "Modi bhai has always been an important leader in the BJP… We are not a dynastic party which is led by a Yuvaraj. We function in a pure democratic fashion."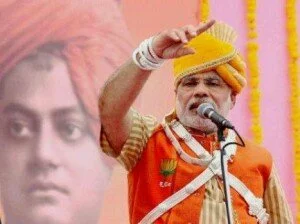 Key candidates
Leading/won
BJP: Amit Shah – Naranpura (won), Saurabh Patel – Akota (won), Jayrajsinh Jadeja – Gondal (won), Poonamben Maadam –
Khambhalia (leading), Anandiben Patel – Ghatlodi (won), Ganpat Vasava – Mangrol (won), Kashyap Shukla – Rajkot (East) (leading), Bhupendrasinh Chudasama – Dholka (leading), Ranjitbhai Gilitwala – Surat (East) (leading), Mahendrabhai Mashru – Junagadh (won), Dushyant Patel – Bharuch (leading), Jetha Bharwad – Shahera (leading), Purushottam Solanki – Bhavnagar (Rural) (leading), Pravinsinh Chauhan – Godhra (leading), RC Faldu – Jamnagar (Rural) (leading), Ramesh Maheshwari – Gandhidham (leading).
Congress: Mahendrasinh Vaghela – Bayad (won), Paresh Dhanani – Amreli (won), Jayesh Radadiya – Jetpur (won), Jawahar Chavda – Manavdar (won).
Others: Keshubhai Patel – Visavadar (won).
Trailing/Lost
BJP: Dilip Sanghani – Amreli (lost), Jaynarayan Vyas – Sidhapur (lost), Kama Rathod – Sanand (trailing), Praful Patel – Himatnagar (trailing).
Congress: Kanubhai Bhalala – Visavadar (lost), Indranil Rajyaguru- Rajkot (East) (trailing), Tejash Chaudhary – Mangrol (trailing), Shaktisinh Gohil – Bhavnagar (Rural) (lost), Arjun Modhwadia – Porbander (lost).
Others: Gordhanbhai Zadafia – Gondal (lost), Dr Kanubhai Kalsariya –Gariyadhar (lost), Jagruti Pandya – Ellisbridge (lost).
The voting was spread across two phases – Dec 13 and 17 with record 71.32 percent voters casting their ballot.