According to latest political news from the national capital, the opposition party BJP has announced to show black flags to Home Minister Sushil Kumar Shinde to protest his remarks against Hindu terror.
Earlier last month, the Home Minister gave controversial remarks on the Hindu terror in the country and alleged BJP and RSS for blasts in India.
On Friday, after the BJP core group meeting headed by the newly elected BJP President Rajnath Singh along with other senior leaders such as LK Advani, Sushma Swaraj and Arun Jaitley.
BJP leader Ananth Kumar said, "BJP workers will show black flags to Shinde wherever he goes for a public meeting. We'll also not attend any meeting in Parliament called by him as Leader of the House. He must withdraw his remark and apologise."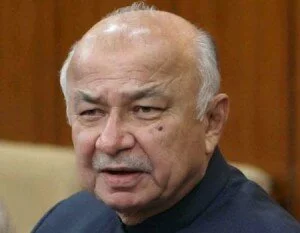 Further, Rajnath Singh said that the party would raise Shinde's remakrs in the house as well.
Meanwhile, the BJP core meeting also had talks on the latest political disturbance in Karnataka.
On the other hand, the court seeks reply from Delhi police.
A Delhi court on Friday sought a reply from the Delhi Police regarding a compliant computation registration of a criminal case against Home Minister Sushil Kumar Shinde for his remarks on Hindu terror.
Though, the petition was filed by An RTI activist Vivek Garg.