Once again with a big roar over corruption, Aam Aadmi Party leader Arvind Kejriwal on Friday expose the scams of private power distribution companies, linking with Delhi government.
The activist-turned politician has accused Delhi government led by Sheila Dikshit of connecting with power distribution companies and helping them at public expense in form of charging high electricity tariff in the national capital, sources said.
Power tariff should be half of what it is currently, the major source of power firms earned profits of Rs 3,577 crores, Khejriwal said at a press conference.
Noting that Delhi Electricity Regulatory Commission (DERC) had issued an order to reduce tariff, but orders were not followed by electricity companies "went running" to the Delhi government in 2010.
Kejriwal exposed nexus between Delhi government and the power companies, calling Delhi Electricity Regulatory Commission (DERC) chairman PD Sudhakar an agent of electricity companies.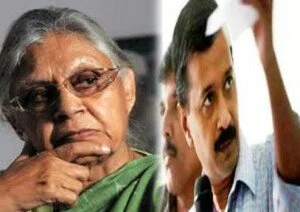 He demanded to charge a case of cheating be filed against government.
This is not for the first time that AAP led Khejriwal accused the government, before this lots of political leaders and corporate bigwigs were kick off in Khejriwal's revolution against corruption, major one was Sonia Gandhi son-in-law Robert Vadra.