Seeking a tight grip over banking bad debts, the Reserve Bank of India announced to hike the provisioning requirements for loans restructuring of banks to 5 %, reports said.
RBI said that the provision to 5% in respect of new restructured standard accounts will be effective from April 1, 2013 against existing 2.75%.
The decision of restructured standard accounts, based on the recommendations of made by Working Group headed by B Mahapatra panel, would be implementing in phased manner on March 31, 2013.
It was for second hike by the center bank on the provisioning requirement that increased to 2.75 per cent last year.
Sources said, the banks will have to set amount for loans with provision of 3.75 % in the first phase from March 31, 2014 and then to 5% with effect from March 31, 2015, the RBI said.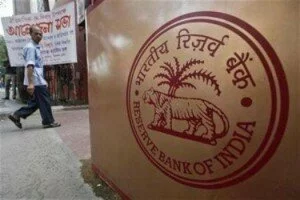 In an attempt to improve Banks' Asset Quality of, RBI notified to classify restructured standard account as sub-standard on restructuring and also the Non-performing assets of restructuring would follow same asset classification as prior to restructuring.
Now lenders would have to accept only promoters' personal guarantee in all cases of restructuring, not corporate guarantee. The corporate guarantee could be accepted in case of joint promoters' company, it added.
RBI has lowered India's GDP growth projection to 5.5% from earlier 5.8%, and suggested monetary easing in its monetary policy review to boost economic growth and slow down decline trend.