Reliance Communications has announced to partner with Lenovo to launch a Dual brand GSM-CDMA smartphones, resuming the CDMA device ecosystem in the country.
The company claimed that the new CDMA devices would feature Dual network- GSM and CDMA support services.
The telco will release CDMA device ecosystem with number of "four or five" latest samrtphones.
Initially, RCom-Lenovo Smartphone is likely to available on 2,500 Reliance stores as well as 1,000 company stores of Lenovo across India.
As per tech buzz, the Reliance Lenovo co-branded smart-phones will packs with latest Android OS with power of a dual-core 1 GHz processor, promising to offer speedy and fast network.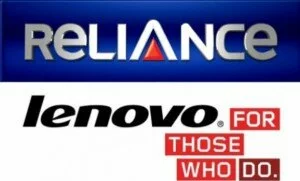 Both companies confident that the new devices will offer customers vast experience to access Web across multiple mobile devices via its "All Share" data plan.
Over the pricing, Dual branded CDMA Smartphones would be come sub tag Rs 8,000 in the next month of March.
"India's smartphone market is booming and predicted to grow even faster in the coming years. Lenovo's partnership with Reliance creates strong synergies that leverage the unique strengths of Reliance and Lenovo," Lenovo Group SVP and President (LBG) Liu Jun said to media persons.