The Indian Premier League 2013 is all set to start from April this year, but as always, the Pakistani cricketers were not included in the list of players to be auctioned for the IPL 2013, the 6th edition, to be held in April-May 2013.
Cricketers with around 101 names were auctioned on Sunday, but it had added a single Pakistani player despite the resumption of bilateral cricket ties between the two neighbours in December 2012.
It is said that the Pakistani cricketers have been ignored by the IPL penal committee since the 26/11 Mumbai attack held in 2008.
However, the Pakistan Cricket Board has been trying hard to get included into the auction list in the IPL, but all their efforts once again failed this year as well.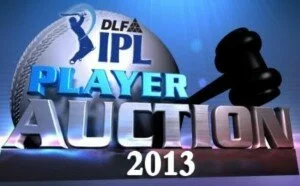 Moreover, it was also said in reports that it has nothing to do with the recent violation of ceasefire along Line of Control in the Poonch Sector of Jammu and Kashmir after an Indian soldier was beheaded by Pak Army.
It was already decided in December 2012 to keep Pakistani cricketers out of the auction list, though, BCCI hinted about having them for the IPL 2013 auction at least.
Talking to media, a top IPL official said, "It is for the franchises to decide their teams. The franchises invest a lot of money and they do not want to take risk by including Pakistani players. The idea is to play it safe."
Earlier this month, Pak hockey players were also sent back, who came to India to play Hockey India League.
While, the women cricketers from Pakistan who are in India at present to play World Cup were shifted from Mumbai to Cuttak following protest by the Shiv Sena.