Portronics, a leader in portable and digital devices, has launched a portable touch control based Bluetooth Music System- Pebble.
Pebble is a little magical device that can play music through Bluetooth up-to 10 metres from any Bluetooth enabled device like mobile phone, laptops etc.
Description: Description: Description: C:\Users\compaq\Desktop\img2.jpg
The added feature of Pebble is that it has an in-built mic through which one can receive calls. The quality of voice goes beyond its tiny size. The Output of the speaker is good enough for a large living room or the Conference room in an office. The quality of the output completely puts it in a different league of portable sound devices.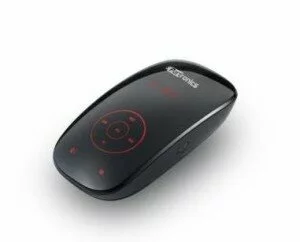 Pebble has a classy touch panel for controls and the glowing red LED digital display on its black body makes it even more stylish.
With the hands-free communication facility in the Pebble, you can just sit-back and manage the controls.
Description: Description: Description: picture.jpgThe small size and light weight of Pebble makes it very handy. It weighs just 137g and you can carry it in your hand, put it in your pocket or toss it in your handbag.
Features:
Bluetooth: Play your music through Bluetooth communication up to 10 meters
Touch Panel: All controls are operated through very elegant lighted touch panel
LED Digital Display
Micro SD card: Support the MP3/WMA audio format and support up to 32GB
Aux In: Work as the external speaker when connecting to the computer, mobile, MP3/MP4, PSP via the 3.5mm audio cable.
Card reader: Contents are transferred through from computer to Speaker directly in micro SD card
Built in Mic: You can receive and make calls with the additional mic facility apart from speaker facility
Voice commands: Indian voice commands to let you know the mode of operation
Pricing: 3499/- INR