LG seems to repush its Opitmus L7 launched in mid-2012 with a new version to offer improved specs and dual-SIM capabilities as per demand of secure device.
As per leaked info, the latest addition in LG Optimus L line will be of Optimus L7 II Dual smartphone, predecessor of Opitmus L7.
As per name suggested Optimus L7 II Dual support two SIM cards and likely to feature capacitive key, a new SIM switch key allow customers to make easy switching between the two SIM cards.
Over leaked specs, the device is expected to come with the 4.3 inch display with IPS LCD technology and power of a 1GHz dual-core processor, while details are unknown.
It has to be rumored that LG device will run on Android 4.1 Jelly Bean, having better 8MP rear snapper and also front facing camera.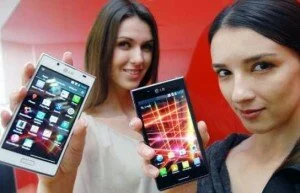 L7 Dual's User interface will offer several apps such as QuickMemo, QuickTranslator and QSlide.
New LG Optimus L7 II Dual is expected to be released in mid Feb 2103, with two color options- black and white color options.
LG Optimus L7 II suitable for those who do not want to use carry two handsets- personal and official use. For price, the company might be launched its Optimus L7 II Dual at cost of $432, launch may be in the upcoming MWC 2013 event.