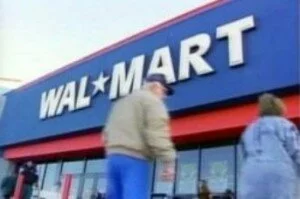 Decision regarding 51 percent FDI in multi-brand retail being approved by the Cabinet is opposing by BJP and allies together to roll back gaining momentum.
While on Monday evening, Prime Minister Manmohan Singh called an emergency meeting at his house and Industry Minister Anand Sharma, Finance Minister Pranab Mukherjee and AK Antony were attended the meet.
The main threat is – will it create jobs or takeaway jobs?
To the reporter, Rajan Bharti Mittal, Bharti Walmart Chairman said, "Retailing in India will bring different contours for farmers, small manufacturers and employment."
"Today, modern retail offers creation of 8-10 million jobs over the next 8-10 years. I don't think this kind of employment generation possible in any other industry intervention," said CII National Retail Committee Chairman Thomas Varghese.
The decision taken by the government is opposed by the BJP and the Left, key UPA allies Trinamool Congress and the DMK. Meanwhile, Chief Ministers of Tamil Nadu, Bihar and Uttar Pradesh have also not allowed retail outlets like Wal-Mart to operate in their states.
The fear is – will a big retail chain initially lure with lower prices and then jack up later?
In this view, The CII Delhi State Council ex-chairman Ankur Bhatia said, "Given the experience of what has happened in telecom and aviation the prices have come down. I don't think they will shoot up,"
Both Houses of the Parliament were adjourned for the second day today. It was virtually impossible to conduct any proceedings. BJP has made strongly opposition stand and clear that they will not allow Winter Session of Parliament to function until the issue is resolved.
The end of meeting could not preeced any result, tahts why the PM has also called for an all-party meeting on Today to discuss the issue and break the logjam.