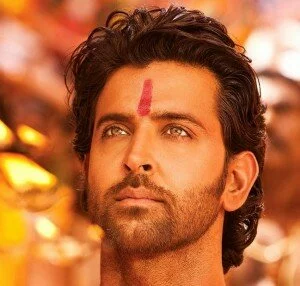 According to latest Entertainment news, actor Hrithik Roshan is very excited about his soon-to-release film Agneepath, and the actor is eagerly want to show the film to real Vijay Dinanath Chauhan, Amitabh Bachchan.
This was said by Hrithik in a recent press conversation, while answering to a question, he said, "I think once the film is ready for previews, he will be the first person we will call."
Meanwhile, the original Agneepath, directed by Mukul Anand, was released in 1990 and Amitabh did the lead role in the film and also won the national award for his superb performance in that film.
Amitabh Bachchan's Agneepath was produced by Yash Johan and the remake is produced by Karan Johar.
Further, the actor is also excited about the negative role played by actor Sanjay Dutt in the action thriller and that too with the same villain name 'Kancha Cheena'.
Talking to media, he said, "If you are an actor, you want to do all kind of roles. Kancha is one of the best roles and also one of the best performed roles. There was one Gabbar Singh, there was one Mogambo and now one Kancha Cheena."
Hrithik Roshan was talking to media at a promotional event held at a McDonalds outlet for Agneepath.
in addition, the actor said that Agneepath's remake of the original 1990 film may not be as stylish as the original, but is definitely entertaining.
He said, "Agneepath is a very simple and a hard-hitting film.I have seen the film, so I can say that it is quite entertaining."
In spite of regular promotions of the film, actor Hrithik is working hard on his fitness for his father's Krrish 3.
The most awaited film of 2012 'Agneepath' is now all set to hit the big screens allover the country on January 26.