Cheering the position of World's No 3 smartphone maker behind giants Samsung and Apple, Huawei has introduced its new flagship "the fastest smartphone in the world"- the Ascend P2.
Seeking to put its hand over all tech world globally, China based company is being the major attractive part of MWC 2013 in Barcelona, Spain, offer in hand of the audience, the best as well as fastest its high end device.
Ascend P2 has best design with sharp corners and much thinner than a pencil at 8.4mm, programmed to display more than 100 different themes or looks, the company said.
Over specs, the phone has a 4.7-inch HD touchscreen and is powered by a powerful 1.5GHz quad-core processor, promising the fourth-generation high speed mobile networks across the world.
The world's fastest Smartphone is loaded with superfast speeds of 150Mbps provides downloads of HD movies in minutes and online videos, web pages, songs or e-Books in seconds.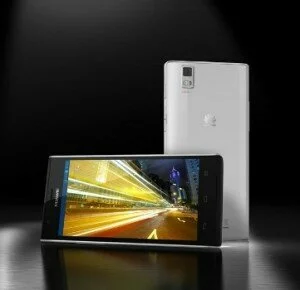 There is a larger as per customers' demand a 13 MP rear camera, set Huawei's competition with equal features against dominance of Samsung and Apple.
Still no report on availability of Ascend P2, but it has been said that Huawei will have to unveil its fastest cellphone in the April to June time frame at about price of $525 without a contract.