Hyderabad twin Blasts , the one of the major and biggest attack in the India's security, but government has not yet come up with any significant breakthrough during investigations.
Atleast 30 persons have been taken under the point of investigations, but no one has to be arrest, not declare to be linked with Blasts.
Stating amid declaration not to left culprits unpunished, Union Home Minister Sushil Kumar Shinde on Sunday has made a statement, linking the Hyderabad Blasts to the hanging of 2001 Parliament attack convict Afzal Guru and 26/11 Mumbai attack convict Ajmal Kasab.
"We have been giving terror alerts throughout the country. We were expecting, when there have been two executions in the country, some reactions were bound to happen," Shinde told reporters.
Before Hyderabad Blasts, the government cleared that the investigation agencies had received terror alerts regarding reaction from terror groups following execution of the Kasab and Afzal.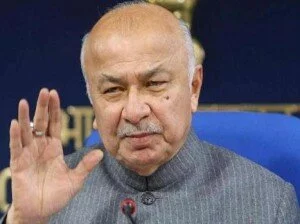 Kasab was hanged in a Pune jail in November 2012 and Afzal was in Tihar jail early this month on Feb 9, both executions has made up in a top secret operation.
Meanwhile, referring the need for the setting up of a National Counter Terrorism Centre (NCTC), Shinde will take up Anti-terror hub issue with West Bengal Chief Minister Mamata Banerjee in a meeting scheduled to be held today.
The investigations are carrying on pointing towards the involvement of terror outfit Indian Mujahideen and Lashkar-e-Taiba (LeT). Hyderabad Twin Blasts which was occurred in Dilsukh nagar nearby two theatres within minutes of each other on February 21, killed 16 people and over 100 injured.