Talking to media, Australia captain Michael Clarke has said that he expected Gautam Gambhir in the in Indian cricket team for the first two Tests against Australia.
The Australian captain said that the omission of Gambhir from team India was a piece of happy news for his bowlers.
The Australian captain further said he expected a batsman of Gambhir's calibre to be in the team and India would badly miss his experience.
He said, "I expected him (Gambhir) to be in the Test team. He is a wonderful player and has played for India for a long time now. I think there are a few bowlers in our team who are happy he is not playing."
He further described Gambhir as a wonderful guy.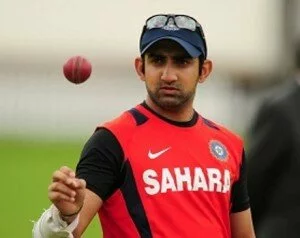 He said, "He is a wonderful guy and I really like him and I get along really well with him. If he scores runs, I'm sure he will get his chance with the Indian team again."
Meanwhile, Australian team is know for playing mind games , however, Clarke believes that game is all about performing at the middle and not making statements.
He said, "It's not about what you say. It's about what you do. As a player, as the Australian cricket team, that's our goal. It's no good making statements and comments and not backing them up. I'd rather want people to speak less and do more, so that's our goal. Perform well on the field, that's all we want."