The ruling Khan of Bollywood, Salman Khan, also the guest of honour at the opening ceremony of the third edition of Celebrity Cricket League (CCL), is happy that actors are doing well on the cricket field, and he may also join them by next year.
The month long CCL tournament started from Saturday.
Talking to reporters during the end of the second cricket match of the CCL, Salman Khan said, "I may play next year. The disadvantage with actors is that we are very busy. We have very long hours of work. In spite of all this, they are playing well. This is because cricket is their first love."
Salman, 47, after his back-to-back successful film like Wanted, Bodyguard, Dabangg and Dabangg 2, said that he is planning to travel with the team to different venues.
Salman added, "It is a good thing that people are getting hooked on to this. It is great that actors are playing good cricket. It is a good combination of acting and cricket."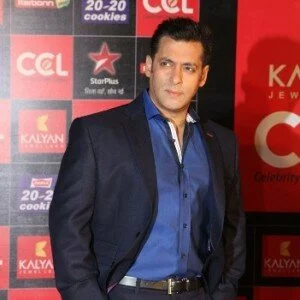 However, nowadays, the actor would be going for treatment and he will fly to abroad, though, he cancelled his treatment trip due to his busy acting schedule as well as court case.
It is said that Salman Khan is suffering from trigeminal neuralgia and aneurysm. The patient in this condition suffers acute pain in his head, cheeks and jaws.
Further, talking to media, the actor revealed that he first experienced the pain in the left side of his face during the making of his film Partner (2007) and then during the making of his film Veer in 2010.
In 2011, Salman underwent a surgery in the US for the painful condition.