Surprisingly, Pope Benedict XVI has shocked the world, making a statement of his resignation in a historic speech at the Vatican on Monday.
Resignation announcement will make a modern change in the Catholic Church as it is for the first time in 600 years that a Pope to step down.
The head of the world's 1.2 billion Roman Catholics, Pope Benedict XVI resignation decision backs by his wish to get full freedom and make available himself to prayer.
As per 85 year-old Pope, he no longer has the strength of body or mind to fully serve the Petrine Ministry, sources said.
After serving eight years as the head of the Catholic Church, Pope completely surprising, unexpected and unprecedented announcement surprised governments and Vatican-watchers.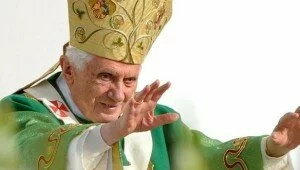 Despite all, one thing is clear that now there has never been anything stopping Pope Benedict from stepping aside.
However reports are that the election of new Pope is likely to be made before Easter, while Pope Benedict XVI cleared that he would not interfere in his successor elevation process.
Cardinal Joseph Aloisius Ratzinger became the Pope Benedict XVI in 2005, after death of his predecessor John Paul II is the first German to be elected since the eleventh century, but has also targeted and put into controversy for his extremely orthodox views.