In a major setback on 2G scam, Joint Parliamentary Committee is going to examine the CBI's allegation that a public prosecutor in the 2G spectrum case was connected with a representative of one of the accused.
CBI's lawyer A.K. Singh was allegedly in touch with Sanjay Chandra MD of Unitech who is an accused of criminal conspiracy and cheating to land an out-of-turn mobile network license in 2008 from then Telecom Minister A Raja, the agency said.
Meanwhile, the agency removed its prosecutor A.K.Singh from the 2G case trial's prosecution team and registered a preliminary enquiry to examine the allegations.
Twist in 2G scam occurred when CBI got audio tapes that purported conversation between CBI prosecutor and Sanjay Chandra, in which Singh suggests his legal strategy.
It has been also said that the accused prosecutor has shared certain details of the case.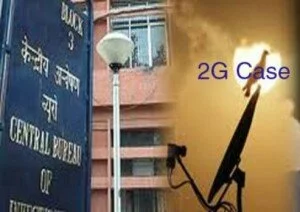 Now, for the first time the CBI director Ranjit Sinha and Telecom Secretary R Chandrashekhar will face the JPC on Tuesday over the 2G scam investigation.
2G case which at present under trial is expected to move to the special court in the Patiala House Courts.
"It is a serious matter as it relates to the CBI investigation into the 2G scam. Let us see what the CBI has to say. But the issue will definitely come up in Tuesday's meeting," JPC Chairman P C Chacko said, sources said.