India is all set to play against Australia, Delhi left hander Shikhar Dhawan and Uttar Pradesh seamer Bhuvneshwar Kumar have been picked by the selectors for the first two Tests between the two teams to be played at Chennai and Hyderabad.
Opener Shikhar Dhawan is coming into team India to replace Gautam Gambhir. However, Tamil Nadu's Murali Vijay is also included in the team.
However, it would be interesting to see if Indian captain MS Dhoni wil go with left-right combination in Test series against Australia or he will go with Virender Sehwag and Murali Vijay.
On the other hand, Gambhir had not given his best since after his 116 runs knock against Bangladesh at Chittagong in January 2010. And, therefore he is out for the first two tests against Australia. Gambhir will lead the India 'A' for the three-day game against Australia from February 16 to 18.
Meanwhile, a good news for off-spinner Harbhajan Singh as he is selected for first two Tests against Australia after his better and improved performance in the ongoing Irani Cup against Mumbai.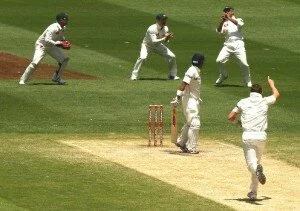 Harbhajan played his 99th Test against England at Mumbai, and hopefully he will play his 100th Test against Australia starting from February 22 at Chennai.
Team India for the first two Tests against Australia:
Mahendra Singh Dhoni (Captain), Virender Sehwag, Shikhar Dhawan, Cheteshwar Pujara, Sachin Tendulkar, Virat Kohli, Ravindra Jadeja, Harbhajan Singh, Ravichandran Ashwin, Pragyan Ojha, Bhuvneshwar Kumar, Ajinkya Rahane, Ashok Dinda, Murali Vijay, Ishant Sharma.