In a major setback on Scotland to be a part of UK, British Prime Minister David Cameron on Sunday said that Scotland is better off in Britain, but urged it not to break the United Kingdom apart.
Cameron said that it would be very soon for Scotland to be an independent nation, but conceded Scotland to take a look over expert analysis on Scotland's role in the UK before voting for off in Britain.
Despite Scottish independence referendum would be held on next year, it expected that serious problems have been created for the rest of Britain as splitting the 306 years old union of the two nations would leave them "poorer apart", as per media information.
"Put simply: Britain works. Britain works well. Why break it?" British PM quoted as saying in Scottish newspapers.
Strengthening his UK defence call to hold Britain together, sources said, Cameron said that the decision is not matter just Scotland, it is for the union with England, he added, "Scotland is better off in Britain. We're all better off together and poorer apart."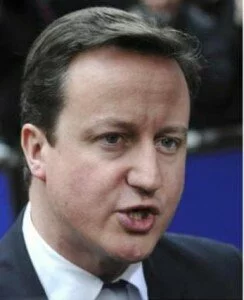 Cameron's Conservative Party along with other major London's political parties are campaigning strongly for Scotland to stay in the UK, while Scottish National Party wants to become an independent Scotland.
Meanwhile, Scottish independence row will be the centric part which will decide the UK's constitution future as well as Cameron who has pledged to contest the next British general election in 2015.