As Indian Premier League season 6 set to go for new round of phase next month, the auction of 101 players are under stage in Chennai today, much stare by total of 9 franchises.
From a pool of 101 cricketers, Australian all-rounder Glenn Maxwell has become the first high rated millionaire of the IPL 2013 auctions.
Maxwell bought for 1 million USD (Rs 5.3 crore) by Mumbai Indians led by Nita Ambani after a close fight with Sun Risers.
"We wanted a young all-rounder, Glenn bowls spin, he is a great fielder. It is Sachin's decision to be captain or not. Ricky and Sachin are two great players in our team who will be a great inspiration to youngsters," she told reporters.
As per latest reports, Australian cricketer Ricky Ponting and Captain Michael Clarke are those who attract most attention as of have a base price of $400,000. Clarke has bought by Pune Warriors, while Ponting is in team of Mumbai Indians.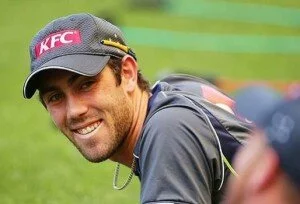 However, all-rounders are in great demand, following that Indian all-rounder Abhishek Nayar from Mumbai has been bought by Pune Warriors for $675,000, while Australian all-rounder James Faulkner by Rajasthan Royals for Rs 2.1 crore.
Among the all-rounders, there were no takers for Ravi Bopara of England, while James Hopes and Daniel Christian remain unsold. Australia's James Faulkner, who started bid at $100,000, has been sold to Rajasthan Royals for $400,000, reports added.
The Master Blaster Sachin Tendulkar as per earlier reports, likely set to be captain of Mumbai Indians which will add more potential among its players as Harbhajan Singh to quit the captaincy and more concentrating on his bowling.
Moreover, each franchise which can have maximum of 33 players has a salary cap of $12.5 million to spend.