Amid courting controversy, finally actor and director Kamal Haasan's 'Vishwaroopam' set to release on theatre in Tamil Nadu, where it was banned by Madras High Court on a State government appeal.
Saturday evening gave some relaxation to actor and director Kamal Haasan following fruitful talks with Muslim Community green signaling over 'Vishwaroopam's' release in Tamil Nadu, reports said.
Meanwhile, after reaching an agreement, Haasan agreed to cut down 7 portions of the film out of the 10 demanded by the Muslim organizations, being muted by the makers of 'Vishwaroopam'.
Haasan's ambitious Vishwaroopam will now be released in Tamil Nadu, following the end of protest by Muslims groups on the film's release.
Standoff ended from a five-hour-long deliberation with Muslim groups opposed to the film's release, claimed it had offensive scenes that hurt their sentiments.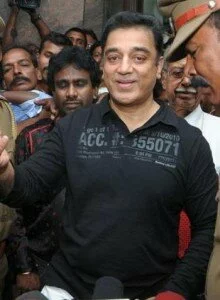 "I have spoken to my Muslim brothers. I have convinced them that there is nothing wrong with the film. I have agreed to remove some sound clips from the film," Haasan said.
The compromised meeting was organized by Tamil Nadu Home Secretary, after Tamil Nadu CM J Jayalalithaa govt promised to make full efforts to set a peace between the Muslim groups and Kamal Haasan.