A long 16 years pending justice in Suryanelli rape case set to round a new phase against the 35 accused including PJ Kurien, the deputy speaker of the Rajya Sabha.
The victim, who was allegedly held captive for 40 days and gang raped with 42 men in 1996 when she was a 16-year-old girl, sent a letter to the Supreme Court on January 29.
In her letter, she requested for a review petition against court's order quashing all charges against Kurien, reports said.
Demanding a fresh probe be conducted against Kurien, the victim standing on her allegation, said that Kurien was among accused those who assaulted her allegedly at the guest house but he was not chargesheeted.
Before this, Kurien was probed thrice by three different officers, but no evidence against him emerged.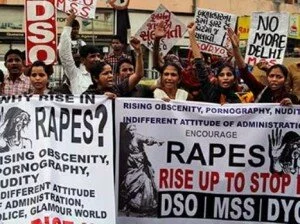 Meanwhile, setting aside 2005 Kerala High Court's order acquitting 35 accused in the Suryanelli gangrape case, the apex court on Thursday asked the High Court for taking a fresh look at it.
In January 1996, the victim from Suryanelli in Idukki district of Kerala was threatened, abducted and abused by a bus conductor, and brutally raped for a period of 45 days by 42 men and transported from place to place across Kerala.
After three years, the case was registered and a special court convicted 35 accused in 2000, but later in 2005, the Kerala High Court acquitted all the accused except one prime accused who found guilty and had sentenced to five years in jail with a fine of Rs 50,000.