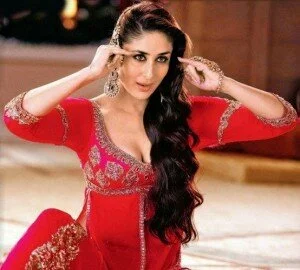 The latest Bollywood buzz states that Kareena Kapoor is all set to do two item songs in her upcoming film Heroine.
After her mujra act in Saif's Agent Vinod, Kareena has come with an item number for Halkat Jawaani in Heroine.
People had enjoyed Sheila Ki Jawaani, Chikni Chameli and now its Kareena's Halkat Jawaani. Further, this colloquial word in Mumbaiya language means 'crazy' or 'mischievous'.
Moreover, there are also news that the actress will be seen doing lavani in this song; the full of life Marathi folk dance, performed generally by women in Maharashtra, is B-town's new 'it' dance form after choreographer Ganesh Acharya revived it through Chikni Chameli in Agneepath
Earlier, the Britain-born actress Katrina Kaif ruled the Bollywood with her Chikni Chameli, and Vidya Balan too performed some lavani item in next film Ferrari Ki Sawaari.
Kareena's item number Halkat Jawaani is composed by Salim-Sulaiman. The second round of shooting is going on for Heroine from today onward. Director Madhur Bhandarkar will soon shoot the song with Kareena.