The Hollywood actress Jennifer Lawrence has won the best actress award at the 19th Annual Screen Actors Guild Award (SAG) announced on this Sunday.
Jennifer Lawrence, 22-year-old actress, bagged this award for her performance in David O Russell's 'Silver Linings Playbook'.
After winning the award, Jennifer Lawrence said, "Everyone is scared of me, I'm like, 'I'm fine'. I had walking pneumonia and it is highly contagious."
On the other hand, Tommy Lee Jones has won the best supporting actor award for his performance in 'Lincoln', while Anne Hathaway won the best supporting actress award for her performance in 'Les Miserables' as Fantine.
Here is the complete list of winners for 2013 SAG Awards.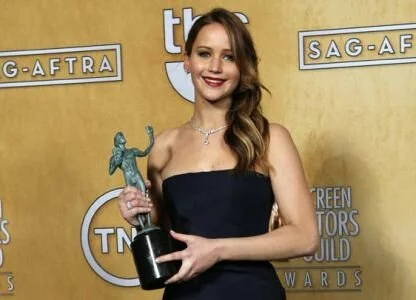 - Supporting Actor, Motion Picture: Tommy Lee Jones ('Lincoln')
- Supporting Actress, Motion Picture: Anne Hathaway ('Les Miserables')
- Action Performance by a Stunt Ensemble, Film: 'Skyfall'
- Action Performance by a Stunt Ensemble, Television Series: 'Game of Thrones'
- Lifetime Achievement: Dick Van Dyke
- Actor, Television Series, Comedy: Alec Baldwin, ('30 Rock')
- Actress, Television Series, Comedy: Tina Fey, ('30 Rock')
- Ensemble Cast, Television, Comedy: "Modern Family"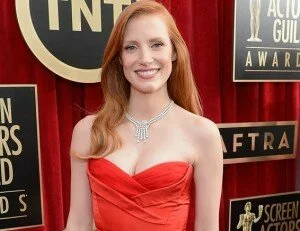 - Actress, TV Movie or Miniseries: Julianne Moore, ('Game Change')
- Actor, TV Movie or Miniseries: Kevin Costner, ('Hatfields & McCoys')
- Actor, Television Series, Drama: Bryan Cranston, ('Breaking Bad')
- Actress, Television Series, Drama: Claire Danes, ('Homeland')
- Outstanding Ensemble Cast, Television Series, Drama: 'Downton Abbey'
- Actress, Motion Picture: Jennifer Lawrence ('Silver Linings Playbook')
- Actor, Motion Picture: Daniel Day-Lewis ('Lincoln')
- Ensemble Cast, Motion Picture: 'Argo'