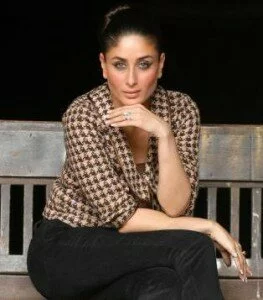 As per the latest reports from the Bollywood, the hot and sexy actress Kareena Kapoor had celebrated Holi festival on the sets of her upcoming film heroine.
Meanwhile, It is said in reports that the actress Kareena Kapoor and filmmaker Madhur Bhandakar made sure the amongst the work there is the least celebration of the festivities of Holi.
For this, the filmmaker Madhur and actress Kareena was full in mood to enjoy the festival of colours and so the crew.
At the same time, it was also made sure that the work will not get affected. Talking to media, the filmmaker said, It is the festival for colours and we did add to that, but work comes first and I know my cast and crew believes in that."
Further, Heroine is a UTV Motion Pictures and Bhandarkar Entertainment film. Directed by Madhur Bhandarkar and the includes the lead cast as Kareena Kapoor, Arjun Rampal, Randeep Hooda and Shahana Goswami.
The music of the movie is directed by music directors Salim-Sulaiman.