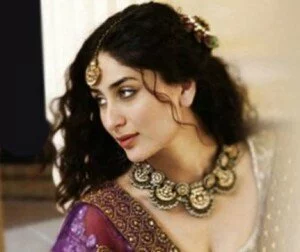 Latest Bollywood buzz reveals that actress Kareena Kapoor, who has been doing many item numbers in films now, is all set to go for another item number in upcoming Madhur Bhandarkar's film "Heroine".
While talking to media, the filmmaker said, "We have a new item song called 'Halkat Jawani' which is a wonderful song that will be picturised on Kareena Kapoor. I am sure the audiences will love this song. This film 'Heroine' will be a different sort of film for Kareena Kapoor."
The film is directed Madhur Bhandarkar, and the lead roles in the film is played by actress Kareena Kapoor and actor Arjun Rampal.
It is said in repots that around 40 percent of the shoot of the film has been completed.
Further, talking to media, the filmmaker said, "Forty percent of the film has been finished. From (April) 10th, we will again have a nonstop shooting and by September the film will be released."
In addition, the director also sought to deny explanation that the film is based on Manisha Koirala's life.
He said, "This film is not based on Manisha Koirala. It is absolutely wrong. Lot of things had been written about the film before. I have created a character called Mahi Arora who is today's girl. The film is all about how she witnesses the ups and downs in her life."